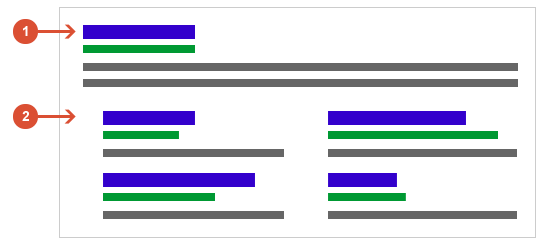 The following is an excerpt from a new Informational Resource I've posted on my company's web site:
What are Sitelinks?

The links shown below some of Google's search results (1), called sitelinks (2), are meant to help users navigate sites. Google's systems analyze the link structure of each site to find shortcuts that will save users time and allow them to quickly find the information they're looking for.

Google only shows sitelinks for results when they think they'll be useful to the user. If the structure of the site doesn't allow their algorithms to find good sitelinks, or they don't think that the sitelinks for the site are relevant for the user's query, Google won't show them. At the moment, sitelinks are automated, but there are best practices site owner's can follow, however, to improve the quality of their sitelinks.